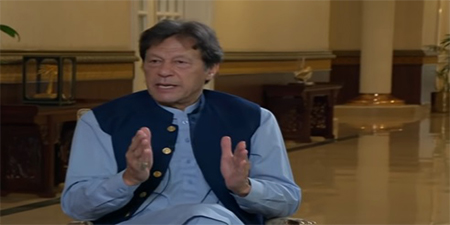 JournalismPakistan.com November 28, 2021


ISLAMABAD—Prime Minister Imran Khan has criticized the former ruling party PML-N for creating a division in the national media.
"In what capacity was Maryam Nawaz running the government media cell," he questioned while chairing a meeting of PTI leaders.
The premier observed that PML-N leaders called the members of the ruling party "fascists" while they were more than that.
"They accuse us of trying to curb the media while they themselves stood exposed now," he stated.
At a recent press conference, the PML-N leader had admitted that she was running the party's media cell and had indeed ordered not to issue advertisements to specific channels.