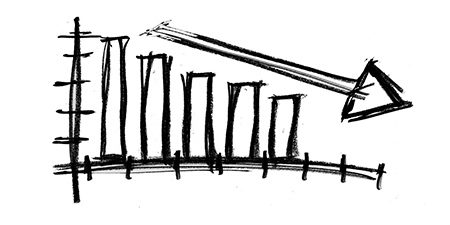 JournalismPakistan.com October 08, 2021


PARIS—RECMA, a French research company, has revealed that the top 11 media agencies in Pakistan are losing money year on year, emphasizing that the local media industry is choosing to stay mum about the crisis, Pakistan Today reported.
Featuring analytical data related to revenues, headcount, the ratio between earnings and number of employees, and the share of revenues coming from nontraditional—digital and social—media, the report discloses a worrisome decline in advertising expenditure (AdEx) that all members of the Pakistan Broadcasters Association (PBA) depend on.
The top media agencies in Pakistan profiled by RECMA include WPP's Mindshare, Wavemaker, Mediacom, Publicis affiliates Brainchild Communications Pakistan (BCP), Blitz Advertising, Adcom Media, Omnicom affiliates Manhattan, Orient Communications, Dentsu affiliate Synchronise Carat and Havas Media affiliate Media Axis.
Founded in June 1991 in Paris, RECMA is the only independent company to publish a wide range of media agency notation reports globally. RECMA collects and analyzes data from more than 1400 media agencies in 90 countries, including Pakistan.