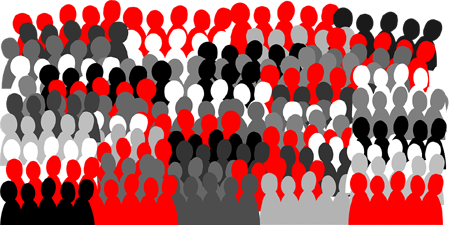 JournalismPakistan.com April 10, 2018


A mob shouted slogans and set off firecrackers at the main gate of the Sirasa TV in Colombo, Sri Lanka on April 4 in protest against the channel's coverage of the no-confidence motion against Prime Minister Ranil Wickramasinghe which was defeated in the parliament.
The International Federation of Journalists (IFJ) joined its affiliate the Free Media Movement (FMM), Sri Lanka in condemning the act of intimidation by the mob opposing Sirasa TV, and urged an immediate inquiry into the incident to take action against those responsible.
The mob gathered at the main gate of the office complex of MTV Channel after the no-confidence motion was defeated, and shouted slogans, setting off firecrackers for about an hour. MTV Channel, a private media company, owns three national television channels including Sirasa TV. As a result of the mob gathered at the main gate, the media staff was unable to exit the office complex. The police later dispersed the mob.
C Dodawatta, an FMM convener, said: "While it is true that media is often criticized for the manner in which they conduct their reporting, it does not mean that those who are critical of those methods of reporting can take the law into their own hands and act in an intimidating manner."
The FMM further added: "Any concerns about the manner of reporting should be resolved within the framework of media ethics. Actions such as those carried out against Sirasa will not stop there. Past events have shown us how criminal acts and mob behavior have broken down the framework of democracy."
The IFJ said: "The IFJ condemns the attempts to intimidate Sirasa TV for its coverage. For democracy to flourish, there should be space in the public sphere for different views and opinions on important issues, and acts of intimidation not only shrink the space but also threaten the independence of the media. The IFJ urges the Sri Lankan authorities to investigate the issue, and ensure appropriate legal action against those responsible." – IFJ media release