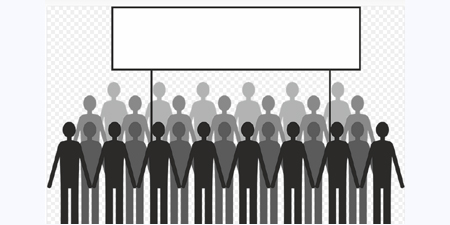 JournalismPakistan.com November 19, 2020


KARACHI—Nasir Zaidi, Secretary-General of the Pakistan Federal Union of Journalists (PFUJ) asked the newspaper management on Wednesday to withdraw all the anti-worker actions and refrain from taking such steps in the future.
He was speaking at a demonstration organized by the Pakistan Herald Workers' Union (CBA of Dawn). Karachi Union of Journalists (KUJ), and women's rights and labor rights organizations also joined the protest.
Zaidi said that media workers across the country came to Dawn's aid whenever the paper faced strong-arm and other shameful tactics unleashed by the government and the establishment. But after getting a reprieve of sorts from the powers that be, the newspaper drastically slashed the salary of its workers, refused to implement the 8th Wage Board Award adopted with consensus, and has now stooped to the level of arbitrarily sacking even permanent staff.
He said this was simply unacceptable and warned that if Dawn's management did not change its ways, PFUJ would announce the launch of a nationwide protest campaign against the paper.
According to a press release, KUJ Secretary Fahim Siddiqui said the union and its committee members had vowed to defend the economic rights of each media worker at all costs. "Forced resignations must come to an end. The KUJ will resist this move to victimize journalists and media workers," he said.
KUJ President Nizamuddin Siddiqui said the owners of media houses were misleading all and sundry by claiming that the wage award judgment had formally linked the payment of arrears and raise in advertisement rates to implementation of the award. This was utterly wrong. In his judgment, the honorable judge had only recommended that advert rates be enhanced and arrears be paid. He did not term them "conditions" for the award's implementation.
He urged the newspaper's union to either go for a "go-slow" or "shutdown" of the daily's operations.
Dawn CBA President Imran Ayub regretted that the Quaid-i-Azam's paper was known for its credibility and voice of the oppressed, which always took a lead role in highlighting the injustices done to any segment of society, but its treatment of workers was shameful and condemnable in strongest possible words.
Secretary Rishad Mehmood explained in considerable detail the injustices meted out to Dawn employees including the harshest 40 percent pay cut for the last two years, forced resignations, non-implementation of wage award which was announced after a gap of over 18 years with consensus.