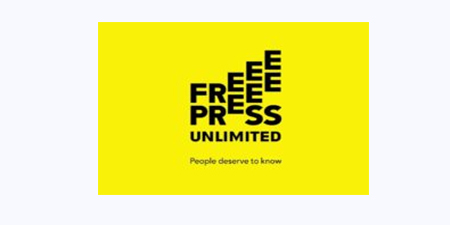 JournalismPakistan.com October 28, 2021


HAGUE—Free Press Unlimited, a Netherlands-based media organization, has announced two categories of its most prestigious award in the field of media and journalism.
The categories are The Most Resilient Journalist Award and Newcomer of The Year Hans Verploeg Award.
The nominees for the Most Resilient Journalist Award for 2021 are Omar Radi from Morocco, Rozina Islam from Bangladesh, and Raman Vasiukovich from Belarus.
In 2016, this award was given to Pakistani journalist Hamid Mir.
The Newcomer of the Year Hans Verploeg Award 2021 nominees are Bhat Burhan from India, Aye Min Thant from Myanmar, and Israel Graca Campos from Angola.
These journalists have had to work in challenging environments in their respective countries.
The winners will be announced on 2 November 2021, during a festive ceremony at the City Hall of The Hague.