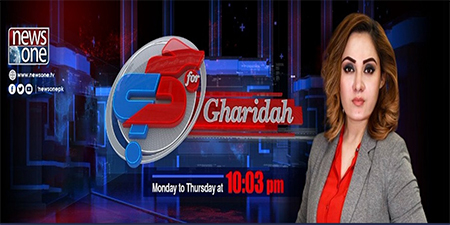 JournalismPakistan.com July 31, 2021


ISLAMABAD—An application has been submitted to the Federal Investigation Agency (FIA) for registration of a cybercrime case against television presenter Gharidah Farooqi.
The application has been submitted by Advocate Irfan Jahangir. He emphasized that the anchor in her controversial tweet had mocked the importance of animal sacrifice under Islamic teachings.
The petition states that the anchor's statement resulted in hurting the sentiments of those perform great duty of sacrifice on the occasion of Eid-ul-Adha.
"Spare an animal's life if you can. Embrace the philosophy behind the incident and the divine message, in your life Folded hands. This day is not to mark meat eating," wrote Farooqi in her tweet. In addition, she urged that "Love animals. Let them live."
As soon as she tweeted this, it went viral all over the social media. Within minutes #Shame_on-Gharida_Farooqi became a top trend on Twitter.
The petition has been submitted to the deputy director FIA Cybercrime Cell.
Photo: Twitter (@GFarooqi)