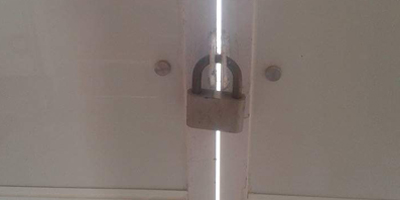 JournalismPakistan.com September 30, 2015 Imran Naeem Ahmad



ISLAMABAD: A television channel that set out to become the undisputed heavyweight champion of Pakistani media, threw in the towel Wednesday.
BOL News offices were finally locked up much to the dismay of employees who now face a bleak future in a saturated job market.
An announcement on the network's Facebook page from Salman Iqbal, CEO of ARY who took over BOL in August, and BOL Network summed it up all.
"Mr. Salman Iqbal and the owners of Bol Network could not reach a mutual agreement on the management take over deal, despite extensive and honest deliberations from both sides. With no alternatives available, Mr. Salman Iqbal is no more taking care of management of Bol Network."
Frustrated employees, unpaid for six months, were meanwhile planning to move court. A meeting of some senior journalists with BOL CEO Shoaib Ahmed Shaikh in jail Wednesday, proved disappointing.
They were reportedly told whosoever wants to leave BOL can do so. The staff salaries would be paid but it was not indicated when.
BOL News that promised employees the moon was dealt a telling blow by a New York Times story in May that claimed the network's parent company Axact was involved in selling fake degrees and diplomas.
That spelled disaster for the channel from which it could never recover. The NYT story eventually led to Shaikh's arrest, sealing of Axact offices, and suspension of BOL Network's licenses.
However, some circles point out that a few top media magnates may have conspired against BOL, perhaps finding it hard to accept a potentially fierce competitor in the industry.
In this game of high stakes, the smaller employees suffered as the big fish, among them Azhar Abbas and Kamran Khan, quit days after the Axact scandal surfaced. Several other prominent names also parted ways.
About 1600 remaining BOL employees can now only hope and pray that they at least get their outstanding dues. In reality though that seems unlikely to happen anytime soon.