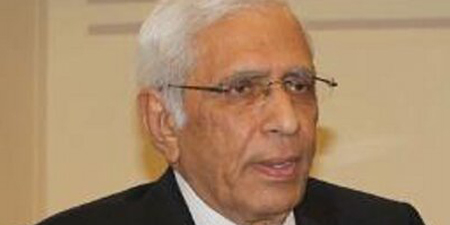 JournalismPakistan.com November 20, 2020


ISLAMABAD—Veteran journalist Muhammad Ziauddin on Friday angrily hit back at critics who questioned the journalists for becoming part of a petition challenging the PEMRA gag order on airing speeches of proclaimed absconders on electronic media.
In a tweet, Ziauddin alleged that the ruling Pakistan Tehreek-e-Insaf government was paying those trying to degrade journalists for becoming part of the petition. "Those trying to degrade the journalists who signed the HRCP/PFUJ petition as being in the pay of PMLN are not journalists themselves but salaried employees of PTI simply trying to earn their keep."
In an earlier tweet, Dawn's former resident editor defended his decision to be one of the petitioners to challenge the PEMRA ban in the Islamabad High Court.
The petition became controversial as the critics thought that the journalists had gone to court to get relief for former Prime Minister Nawaz Sharif, convicted in a graft case and currently in London. The court has declared him an absconder.
However, the persistent backlash against journalists forced four of them—Zahid Hussain, Nasim Zehra, and Asma Shirazi—to withdraw their names from the petition.
Photo: Twitter (@@MuhammadZiauddi)