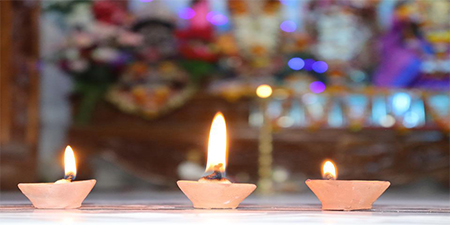 JournalismPakistan.com August 15, 2022 Cherie Conela



The National Assembly Secretariat, under the direction of Speaker of National Assembly Raja Pervez Ashraf, has announced organizing a minorities convention to acknowledge the contributions of patriotic minority leaders towards the progress and development of the country.
The parliamentary initiative is also in connection with the diamond jubilee celebrations of the legislature and the National Day of Minorities, marked every year on August 11.
Dr. Ramesh Kumar Vankwani, a prominent minority parliamentarian, stated: "I have discussed with the National Assembly speaker to celebrate the upcoming 75th anniversary of independence in a unique way. This year, during the period between the 11th to 14th of August, all Pakistanis should make an effort to acknowledge all our national heroes including Jogendranath Mandal, S.P Singha, Jagannath Azad, Sir Ganga Ram, Sardar Bhagat Singh, regardless of their religious affiliations."
Dr. Vankwani further expressed that many non-Muslim minority leaders were close companions of Quaid-e-Azam Mohammad Ali Jinnah. "Mandal was in fact one of the founding fathers of Pakistan," he stated, regretting that today our new generation is not aware of his selfless contributions to establishing a separate Muslim-majority country. It is quite unfortunate that most of our minority leaders who dedicated their entire lives for Pakistan remain unheard, unseen and mostly marginalized in the national discourse."
Responding to a question about the reasons behind neglecting minority leaders, Vankwani believed that just after the demise of Quaid-e-Azam, Pakistan detracted from its original path, and discrimination against the patriotic non-Muslim community ultimately led to the separation of our eastern part. "Under the General Zia rule, the blackout of Non-Muslims in mainstream media reached its peak," he said.
Talking about the current media landscape, Dr. Vankwani, who frequently appears on TV talk shows and writes regularly for the national press, stated that today's mainstream media is comparatively friendly and cooperative towards reporting minorities' events. "Just take a look on Google search results; you will find numerous stories and reports related to Holi, Diwali, Christmas and other religious festivals happening across the country," he said. He added that the annual combined marriage ceremony, in which an average of one hundred Hindu minority couples are facilitated to tie the knot every year, receives enormous media coverage, both by national and foreign media.
In the context of the historical long march and protest 'dharna' by the Pakistani Hindu community in Red Zone, Islamabad, in September 2020 and the media talk at Bhong Sharif Temple, Rahim Yar Khan, after its restoration in August last year, he emphasized: "Live coverage on all national TV channels and headlines on leading newspapers reflect that Pakistani media is playing a supportive role in propagating voices of vulnerable minorities."
However, he admitted that his prominent socio-political status could also be a reason behind massive coverage.
"To promote interfaith harmony and national unity, feature stories and special reports on patriotic leaders, role models and celebrities belonging to minorities must be broadcasted in mainstream media, along with a zero-tolerance policy against hate mongers involved in trolls, negative comments and propaganda against minorities," he maintained.
Kirshan Lal Sagar, a member of the Sindh Non-Muslim Welfare Committee, constituted by the Minorities Affairs Department, Government of Sindh, discussed the challenges faced by minority leaders in highlighting their viewpoint in mainstream media. He stated that although Pakistani media positively portrays minorities, there is somehow difficulty in achieving media attention for sensitive issues. Some of those, according to him, are related to forced conversions, forced marriages, attacks on holy places of worship, kidnappings, and violations of other minority rights.
Recalling his personal experiences about highlighting minorities' issues in mainstream media, he specifically mentioned the mob attack on Ghotki Temple a few years ago when a minor student blamed his Hindu teacher for conducting an act of blasphemy. "Although, the incident was reported by local regional papers and video footages were also viral on social media, the national media was initially reluctant to report," Sagar stated. He pointed out that mainstream media started reporting the unfortunate incident when an influential minority parliamentary leader issued a press release and video statement asking his followers to maintain a law and order situation.
Sabah Uddin Qazi, a media researcher and editor of Press Network of Pakistan (PNP) newswire, presented his viewpoint that journalists also have to face severe challenges in highlighting the perspective of minority leaders in their respective media houses. "In a country like Pakistan, journalism as a whole needs a lot of passion and courage, and on many occasions, journalists come across critical situations which they never expect to be in while performing their professional duties." He emphasized that most news stories that emerged on mainstream media originated from social media activists, freelancers, and stringers.
"Due to massive outreach and credibility, it is quite understandable that a reporter affiliated with mainstream media has to be very careful about reporting the sensitive issues related to minorities."
Commenting on alleged systematic discrimination against minorities in the Pakistani media, he believed that no such concept existed in the national mainstream media of Pakistan. "Sometimes, if the media is not giving attention to minorities, then there may be some other reasons behind it, such as page space limitation, advertisements, and the emergence of other significant issues."
However, Qazi endorsed that the overall media coverage of religious minorities is generally stereotypically linked to sensitive issues, such as blasphemy, forced conversions, attacks on holy sites, etc.
"I think, the lack of press coverage on minorities in our national media could not be termed anti-minority for two reasons," Qazi said. "Firstly, there is very low representation of minorities in the journalism profession, and secondly, complex ground realities and lack of awareness are major factors behind it."
He suggested that media houses should engage reporters from diverse religious minorities and provide them with professional training to understand the report and produce human-centric stories in the best interest of Pakistan. "Our minorities should also equip their new generation with modern education of mass communications and media studies so that they can join the ranks of journalists for highlighting the minorities' perspective in the mainstream media of Pakistan."