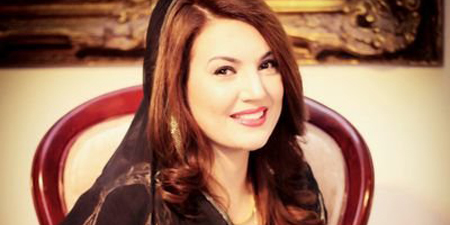 JournalismPakistan.com December 10, 2020


ISLAMABAD—Former BBC journalist Reham Khan has issued a written apology to British businessman Aneel Mussarrat for a YouTube video in which she alleged the tycoon was involved in the secret purchase of the PIA-owned Roosevelt Hotel in the US.
The British tycoon is a friend of Prime Minister Imran Khan.
Reham, Imran Khan's former wife, in her apology said she operates the YouTube channel named Reham Khan Official. "On 6th December 2019 I made reference to Aneel Mussarat and I made a number of comments and insinuations regarding Aneel Mussarat.
The apology was issued on December 3, 2020.
After saying that she had removed that post from her channel, Reham said: "I wholly retract my comments and apologise to Mr. Mussarat for any damage or harm which may have been caused to Mr. Mussarat, his businesses, or to the charitable causes he supports. I will not be making any further comment about this matter."
According to Daily Pakistan, the defamation claim relates to a broadcast by Reham on December 6, 2019, on YouTube regarding the possible sale of the Roosevelt Hotel in Manhattan.
It said Reham had alleged that special assistant to PM, Zulfi Bukhari had a personal interest in the sale of Roosevelt Hotel, owned by Pakistan International Airlines. "She also tweeted that Pakistan's national assets were being sold to help people like Bukhari and Aneel Musarrat and called it an act of 'robbery.'
The paper said the special assistant had also sued Reham.
Geo TV reported that Mussarat initiated court proceedings around six months ago asking Reham to retract her allegations or present proof. "Both sides confirmed that the matter was settled out of court after Reham agreed to issue a clarification and an apology."
Photo: Twitter (@RehamKhan1)