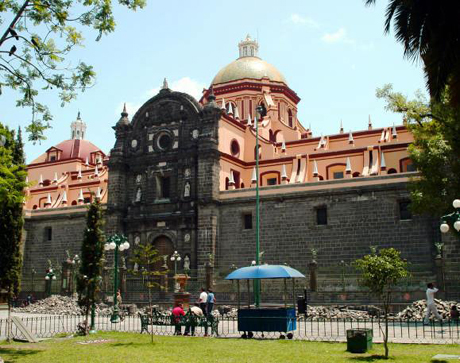 JournalismPakistan.com November 16, 2012
MEXICO CITY: A freelance journalist and his companion were shot to death Wednesday in the central Mexican state of Puebla shortly after the reporter had gathered information on a large-scale gasoline theft and then witnessed a stand-off between soldiers and gunmen, according to news reports and interviews conducted by the Committee to Protect Journalists (CPJ).

"In many areas of Mexico, reporters put their lives at risk every time they go out on assignment. These brazen murders are yet another example of the violent and lawless conditions in which journalists work," Carlos Lauría, CPJ's senior program coordinator for the Americas, said from New York. "Mexican authorities must fully investigate these murders and bring those responsible to justice."

News reports and local journalists identified the slain journalist as Adrián Silva Moreno, who covered the local police beat for several small newspapers. Eloísa Rodríguez Zamora, a local radio reporter, said Silva had been covering an army investigation into the theft of gasoline from a government petroleum company in the town of Tehuacán. Theft of gasoline from government pipelines is common in the area, which is controlled by organized crime groups, according to local journalists.

After leaving the scene, Silva called Rodríguez to say he had seen an armed stand-off between soldiers at a nearby roadblock and gunmen in an SUV and a Ford Lobo pickup truck, she said. It was unclear if the confrontation was related to the gasoline theft. She said that Silva told her that he had found something very important at the scene of the theft but would explain later. Six minutes later, Rodríguez said, she heard from police reports that a man had been shot at that location.

Silva was shot as he sat in the driver's seat, local journalists told CPJ. His passenger, Misray López González, ran for a block but was also shot to death, the journalists said.