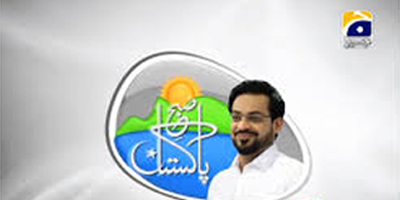 JournalismPakistan.com December 30, 2014
ISLAMABAD: Geo Television apologized Tuesday for controversial anti-Ahmadi remarks made by one of the participants in Aamir Liaquat's morning show on December 22 and admitted the network's code of conduct was breached in the program.

A Geo spokesman issued a clarification saying, "during live transmissions it is difficult to control crowds and guests who speak according to their mindset." He said Geo believes in tolerance and has always promoted harmony between different denominations and religions.

"Geo has always spoken out for the rights of minorities which have been provided in Islam and our constitution," the spokesman said in the statement.

Geo itself has been victim of hate speech and numerous of its staff members were facing threats, he said.

The spokesman also tried to defend Aamir Liaquat, saying "Dr Aamir is number 1 on the hit list of Taliban for his outspoken views against use of violence in Islam."

The group apologizes for any content that was offensive to anybody and a committee had been formed to ensure the implementation of policy and examine such matters, he said.