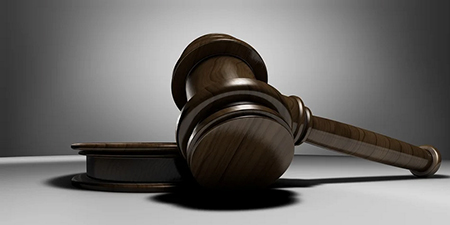 JournalismPakistan.com September 01, 2022


ISLAMABAD—The Islamabad High Court Thursday ordered electronic media regulator PEMRA to restore the transmission of ARY News.
IHC Chief Justice Athar Minallah also summoned PEMRA officials on Friday.
ARY News was taken off cable networks on August 8 after it aired a controversial comment by PTI leader Shahbaz Gill. The authorities saw it as inciting mutiny within the armed forces. Gill was later arrested and is still in jail.
An earlier ruling by the Sindh High Court to resume the channel's transmission fell on deaf ears.
Journalist unions, including PFUJ and RIUJ, led the protests for restoring ARY News. They camped outside PEMRA offices for three days and had vowed to continue protesting until the channel returned to the airwaves.
On Wednesday, ARY News sacked Arshad Sharif, the face of the channel, for what the management said was a violation of its employee social media code of conduct.
ARY said its code of conduct clearly states that any posts by an employee on social media strictly have to be under the company's policy.
Some reports said the managers made Sharif a scapegoat so that the channel could return to the airwaves.
Sharif joined ARY from Dunya News in 2014. He fled the country in early August after an FIR was registered against him.