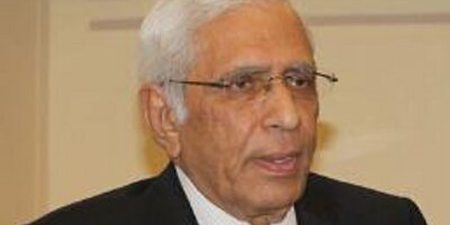 JournalismPakistan.com May 31, 2020


ISLAMABAD—Veteran journalist Muhammad Ziauddin (pictured) has termed Minister for Railways Sheikh Rashid Ahmed a "tout" of Pakistan Army who does not have an iota of credibility.
In a rather explosive tweet, Ziauddin added that before the 2018 general elections, when he asked Imran Khan about Sheikh, "His answer: I need him for TV talk shows. I don't have one like him in my party."
Ziauddin, a former editor at The News, Dawn, and The Express Tribune was reacting to a tweet by Talat Aslam, a senior editor at The News, Karachi, in which he wondered the railway's minister gets so much media attention.
"Why is Sheikh Rasheed given so much media importance? Has he actually done anything significant? He has lived off media coverage of his 'chatpata' statements, been a key part of virtually every government in the last 30+years (except PPP ones) yet poses as a street-wise rebel."
Photo: Twitter (@MuhammadZiauddi)