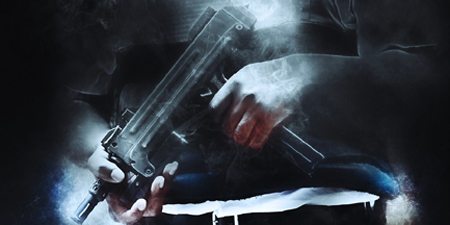 JournalismPakistan.com November 08, 2017


NEW YORK - The Committee to Protect Journalists has strongly condemned the attack on a television station Tuesday in Kabul, Afghanistan.
Gunmen and suicide bombers attacked Shamshad TV, a leading Pashto-language station, killing one security guard and injuring at least 20 people including television staffers, Shamshad TV's CEO and broadcast director, Nasim Pakhtoon, told CPJ.

"The attack on Shamshad TV is an assault not just on one television station, but on press freedom in Afghanistan," said CPJ Asia Program Coordinator Steven Butler from Washington D.C. "The Afghan government must do everything in its power to provide security for journalists and media workers."
According to news reports, three attackers wearing police uniforms entered the Shamshad TV compound; one detonated his suicide vest at the compound gate. The other two attackers entered the building as employees fled from a different exit, according to The New York Times, which quoted the deputy spokesperson for the Afghan Interior Ministry, Nasrat Rahimi.
Most of Shamshad TV's 150 employees safely escaped the building, according to The New York Times.
The SITE Intelligence Group, which monitors websites used by violent extremist groups, reported that the Islamic State group claimed responsibility for the attack.
President Ashraf Ghani condemned the attack in a statement and said terrorists would not be able to restrict the media through such acts of violence, according to local reports.
Some of the injured have been receiving treatment at a government hospital, Ilias Alami, operations manager at the Afghan Journalist Safety Committee, told CPJ. Alami also said the casualties could have been much higher if not for the building's alternate exit routes and the station's large compound.

Shamshad TV, which broadcasts news and entertainment programs via satellite, resumed broadcasting a few hours after the attack, Pakhtoon said. Journalists in Afghanistan continue to face security threats from non-state actors, CPJ research shows. In May, two media workers were killed in a bombing in Kabul and, in a separate incident the same month, the Islamic State attacked a state television station in Jalalabad, Afghanistan, killing six people. - CPJ news alert