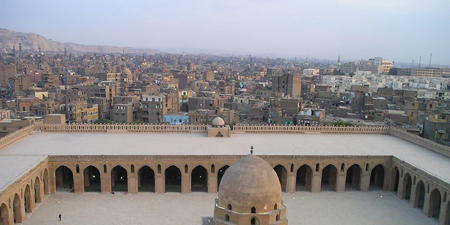 JournalismPakistan.com July 27, 2018


WASHINGTON, D.C - Egyptian national security prosecutors in the past two weeks prolonged the detention of at least five journalists, according to Egypt's Journalists' Syndicate, the local press freedom group Arab Network for Human Rights Information (ANHRI), and news reports.
Authorities accuse the journalists, who had been arrested separately beginning in March, of belonging to a banned group and spreading false news.
Yesterday, a Cairo national security prosecutor ordered Mohammed Ibrahim Ezz, a local reporter for the pro-government daily Al-Nahar, to be detained for 15 days on charges of belonging to a banned group, ANHRI reported. Karim Abdelrady, Ezz's lawyer who also works with ANHRI, told the Committee to Protect Journalists that it is not clear why the journalist, who covers cultural events and local news, was arrested.
Ezz was arrested in the city of Tanta, north of Cairo, on July 10, Khaled el-Balshy, a former board member of the Journalists' Syndicate, told CPJ. Abdelrady told CPJ that the prosecutor will look into renewing Ezz detention again on August 5.
"Egypt is continually renewing pretrial detention for freshly arrested journalists, even as others have been imprisoned for years without a conviction," said CPJ Middle East and North Africa Program Coordinator Sherif Mansour. "We call on authorities to immediately free Ezz and all other journalists who have been arrested arbitrarily."
The latest arrest comes as award-winning photojournalist Mahmoud Abou Zeid, known as Shawkan, is expected to appear in court to hear a possible verdict on July 28. Shawkan has been jailed since August 2013 and could face the death penalty.
After the prosecutor's decision, the Journalists' Syndicate's lawyer, Mokhtar Bakr, told the local news website Katib that the syndicate only learned about Ezz's arrest the previous week, after his wife reached out to them when her appeals to the authorities about his whereabouts went unanswered for more than two weeks.
CPJ's requests for comment sent via email to the prosecutor general's office were not immediately answered.
Separately, Cairo's national security prosecutors added four more journalists to a case that includes eight other journalists as well as activists and academics. All have been arrested since January on false news and anti-state charges, including:
Masr Al-Arabiya news website editor Adel Sabri, who had been arrested on April 4 and was due to be released on July 9, was instead re-arrested and added to the case on July 10, his employer reported.
Two other journalists, Bawabet Masr news website co-founder Aly Rashad, who had been arrested on March 14, and Mohamed Saeed - a former reporter for the private, pro-government daily Al-Shirouk who had been arrested on June 1 - were added to the case on July 16 and July 17 respectively, ANHRI lawyer Nour Fahmy told the local independent news website Mada Masr.
Documentary filmmaker Mohamed Momen was added to the case on July 18, Abdelrady told CPJ. Momen had been arrested at a video production company in Giza on June 10 while working on a documentary about Suleiman Khater, an Egyptian soldier who killed seven Israeli tourists in Sinai in 1985, Abdelrady said.
Of the 20 journalists in Egyptian jails at the time of CPJ's most recent annual prison census on December 1, 11 were held on anti-state charges and eight were charged with false news, according to CPJ research.
CPJ has documented how Egyptian authorities used false news charges and other measures this year to curb critical reporting ahead of the March presidential elections. The crackdown on journalists and activists continued after President Abdel Fattah el-Sisi was re-elected. – A CPJ News Alert