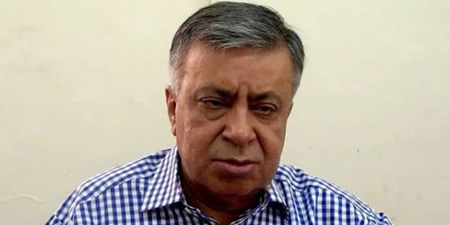 JournalismPakistan.com March 12, 2020


ISLAMABAD—Arif Nizami (pictured), President, Council of Pakistan Newspapers Editors (CPNE) has expressed great concern over the arrest of Mir Shakil-ur-Rehman, a senior and prominent member of the editors and publishers' fraternity and chief executive officer of the Geo-Jang Group, by the National Accountability Bureau (NAB) in a case of property he purchased 34 years ago.
"For the NAB to arrest Mr Rehman at this initial stage of the investigation is uncalled for and is another example of what the Islamabad High Court observed last week about NAB's practice of arresting individuals without enough proof only to cause harm to their reputations," Nizami said in a press release.
He added that in a media environment where there is rampant self-censorship fueled by the threat of advertisement curtailment, coupled with broadcast and circulation disruption, this arrest will be viewed as an extension to the government's regressive and unconstitutional media policy.
"While it is up to the courts to decide on the merits of the case, the manner in which this arrest has taken place paints a bleak picture of the future of media freedom in the country," he said.
Photo courtesy: Freedom Network