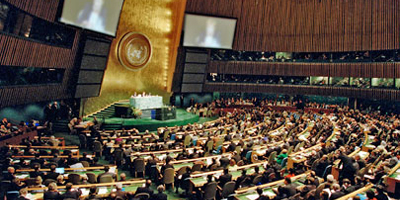 JournalismPakistan.com May 23, 2013
UNITED NATIONS: Maria Kamal of The News is among four journalists selected by the Dag Hammarskjold Fund for Journalists to cover the 68th session of the UN General Assembly opening in September.
The other journalists chosen are: Rose Wangui (Kenya), Leda Balbino (Brazil) and Guslin Harman (Turkey). The prestigious fellowship program was established by UN corps of correspondents in 1961 to honor the memory of Dag Hammarskjold, the second secretary-general.
Since then young, working journalists from Africa, Asia and Latin America have been brought to New York to observe and report to their news organizations on the UN General Assembly, and also to improve their professional skills. - APP