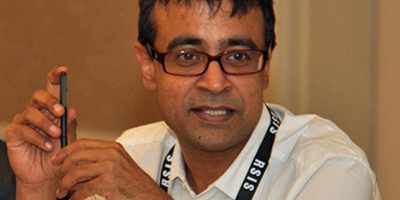 JournalismPakistan.com September 07, 2012
NEW DELHI: The Pakistan High Commission in New Delhi has refused visa to Praveen Swami, Resident Editor of The Hindu newspaper, The Indian Express reported Friday.

In a post on their website, the Express said Swami was a member of the media delegation accompanying External Affairs Minister S M Krishna to Pakistan for the foreign minister-level talks.

According to the website, Siddharth Varadarajan, Editor of The Hindu, said the Pakistan High Commission communicated to him that if the newspaper nominates someone else, he or she will be granted a visa. "This was an offer we refused. It is not acceptable for anyone to dictate who we can send to cover a story," Varadarajan said.

A visa was stamped on Swami's passport but then it was crossed and cancelled, the Express said.