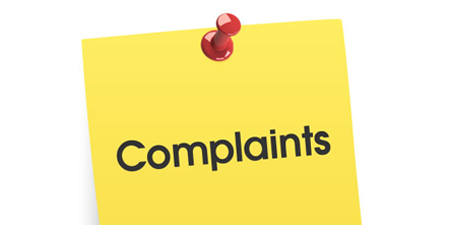 JournalismPakistan.com May 09, 2017


ISLAMABAD - Pakistan Telecommunication Authority (PTA) says it has received more than 3000 complaints regarding blasphemous content on social media sites.
An official of the authority told the National Assembly Standing Committee on Information Technology and Telecommunication most of the websites have been blocked while the web pages of social media, such as Facebook, Youtube, and Daily Motion, containing such content were being scrutinized by the respective social media management on the request of the Pakistan government.
He said overall 1660 websites were found to be containing blasphemous content.
The NA body met under the chairmanship of Capt (Retd) Muhammad Safdar and was attended by MNAs Mehar Ishtiaq Ahmad, Farhana Qamar, Zahra Wadood Fatemi, Shazia Marri, Engineer Dawar Khan Kundi, Syed Ali Raza Abidi and Shahjehan Muneer Mangrio.
The committee was further informed that a Facebook delegation is visiting Pakistan next month to discuss the issue of blasphemous content on the social networking site.
The chairman asked the ministry to also arrange a meeting of the committee with the Facebook delegation when it arrives here.
An official of FIA told the committee that since the approval of Cyber Crime Bill in March 2017, the agency has apprehended four suspects involved in posting blasphemous content on websites.
The committee unanimously showed its serious concern over the issue of blasphemous and objectionable material posted on social media and asked the Ministry, PTA and Federal Investigation Agency (FIA) representatives about the actions taken so far and the progress to mitigate the issues relating to this important subject.
The representatives from the ministry, PTA and those from the FIA briefed the committee on blasphemous and objectionable material on social media.
They also briefed about the culprits arrested across the country.
The Committee appreciated the efforts being undertaken so far by the ministry, PTA, FIA and other agencies to tackle the issue. - APP/Image: uldissprogis.com