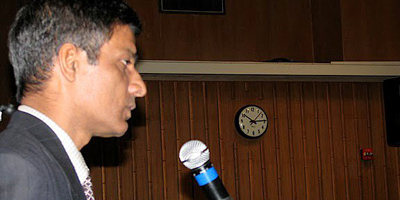 JournalismPakistan.com December 01, 2012
ISLAMABAD: Afzal Bajwa, Editor at the Online International News Network has reportedly resigned after less than two years at the helm.

The reasons for his leaving the organization could not be immediately known. He has now joined ATV said to be the largest privately operated terrestrial television network in Pakistan.

Bajwa joined Online from The Nation where he was the Chief Reporter in February 2011 - two months after the news agency released a fake Wikileaks story that dealt a crippling blow to Online's credibility.

The story branded Indian generals "genocidal" and accused New Delhi of sponsoring militants in Waziristan and Balochistan.

Several top newspapers that published the story faced embarrassment and had to run clarifications. It led to the resignation of Online Editor Siddique Sajid although there were reports he was fired.