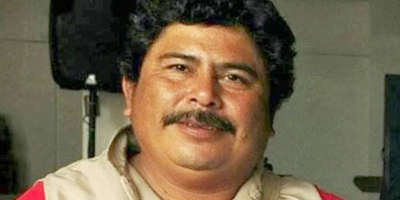 JournalismPakistan.com February 12, 2014
The body of Mexican journalist Gregorio Jimenez, who was kidnapped a week ago, has been found buried in the town of Las Choapas, in eastern Veracruz state, the BBC reported Wednesday.
Mr Jimenez was abducted by masked gunmen from his home in Coatzacoalcos.
The journalist, who worked for news agency Notisur and newspaper El Liberal del Sur, had been writing about a wave of kidnappings in the area, BBC said.
Killings of journalists are not uncommon in Mexico, where gangs often target those who cover the crime beat.
An official said Gregorio Jimenez's body was found on Tuesday buried alongside two other bodies, which have not yet been identified.
Police have arrested several people in connection with the killing, including one of Mr Jimenez's neighbors.
Following his abduction on 5 February, his colleagues had launched a social media campaign calling for his safe return.
The BBC's Mexico correspondent Will Grant says news of his killing has caused outrage in the country, with many calling for the resignation of Veracruz's governor, Javier Duarte de Ochoa.
At least a dozen journalists have been killed or gone missing in Veracruz since 2010.