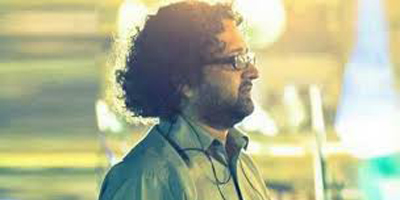 JournalismPakistan.com July 29, 2014
The International Federation of Journalists (IFJ) joins its affiliate Pakistan Federal Union of Journalists (PFUJ) in urging the Afghanistan government to pardon the Pakistani journalist jailed for crossing the border into Afghanistan without complete documentation.
Faizullah Khan, a reporter with ARY News, was arrested in April by Afghan security forces in Nangarhar province and on July 12 was sentenced to four years in jail for 'entering without travel documents and communicating with militant sources'.
The IFJ and the PFUJ have condemned the arrest and called for his release in view of his professional right to collect information and report freely.
The Government of Pakistan has also joined the appeal for the journalist's release with the Minister for Information and Broadcasting, Pervez Rashid, this week urging Afghanistan's President, Hamid Karzai, to issue a presidential pardon.
Rashid said in a news conference: "I appeal to Afghan president Hamid Karzai to use his powers to pardon Faizullah Khan."
Four journalists have died in recent months while three have been detained and arrested by Afghan security forces in the course of doing their jobs.
"This is a concerning pattern of threat and direct action against media workers," IFJ Acting Director, Jane Worthington, said.
"The court has handed down an excessive punishment to a person merely carrying out their journalistic duty. Media workers continue to take huge risks to investigate stories for the betterment of the society and ensure the public's right to information from all sides of the story. A wildly excessive jail term is not the answer and we strongly press the Afghanistan government to let common sense prevail and allow Faizullah Khan safe passage back to Pakistan in this case."