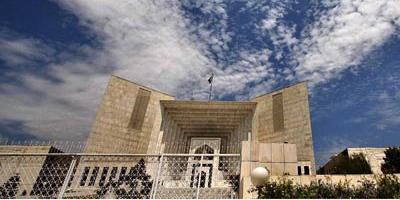 JournalismPakistan.com April 26, 2013
ISLAMABAD: The Supreme Court of Pakistan has ordered audit of Information Ministry's 'secret fund' that reportedly benefitted journalists and media organizations between July 2011 and September 2012.
The directive came after several journalists approached the court claiming their names were wrongly included on the list made public on April 22.
The court is hearing a petition filed by television anchors Hamid Mir and Absar Alam last summer. The two had requested that alleged corruption in the media be probed.
The List A that has details of Rs178 million spent on journalists and media organizations was released on the specific orders of the Supreme Court and was first published on their website. A second list or List B, likely to be released soon, does not have names of any journalists.
The three-judge bench is headed by Justice Jawwad S. Khawaja.
Among the journalists who approached the court are Rameeza Nizami (Managing Editor of the Nawa-e-Waqt group), television anchors Munezay Jahangir, and Fareeha Idrees and Shakil Ahmed Turabi (Editor-in-Chief SANA) and Rauf Klasra.