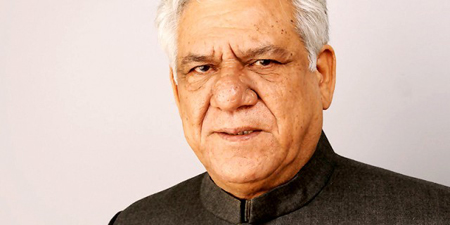 JournalismPakistan.com January 12, 2017


MUMBAI - A Bharatiya Janata Party (BJP) spokesperson has rejected as "outrageous allegations" comments doing the rounds in the Pakistani press that actor Om Puri (pictured), who died recently, was "murdered as part of a political conspiracy".
BJP spokesperson Shaina NC said the Pakistani press needs to exercise restraint. "First, Om Puri was our national treasure. His death is none of their business. Secondly, even if they make it their business they should get their facts right and not make wild outrageous allegations supported by absolutely ridiculous arguments," she said.
The spokesperson further said: "We in India believe in a free and fair press. Not a free-for-all press."

Reports in print and television media in Pakistan claimed that Om Puri was "smothered to death with a pillow." There was some speculation in India at the time of Om Puri`s death that he may not have died of a heart attack, as stated. An unverified report said his body had been found naked with an injury mark on the back of his head.
Some reports in the Pakistani press, without giving any evidence, said that Salman Khan and Fawad Khan are likely to be killed next.

The claim of "murder" by the Pakistani media is based on the assertion that Om Puri was against the Narendra Modi government. - IANS