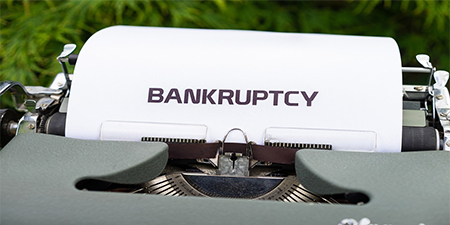 JournalismPakistan.com May 03, 2023


Vice Media, a news organization known for its punk-rock style, may be facing bankruptcy after almost three decades in business.
According to sources, Vice has been trying to find a buyer to avoid filing for bankruptcy, but the likelihood of a buyer stepping forward is rapidly dwindling.
Fortress Investment Group, Vice's largest debt holder, may end up taking control of the company if they do file for bankruptcy. Despite attracting massive investors, including Disney, Vice has consistently lost money and laid off employees. The closure of Vice World News and the cancellation of Vice News Tonight in Australia are just the latest blows to the struggling company.
The news of Vice Media's potential bankruptcy filing comes as a surprise to many, as the company has been a major player in the world of digital media for years. However, the company has struggled to turn a profit, despite its high profile and massive investments from major players like Disney.
In recent years, Vice has faced numerous challenges, including allegations of sexual harassment and a toxic workplace culture. The company has also struggled to adapt to changing media trends as younger audiences have shifted away from traditional news sources and towards social media platforms.
Despite these challenges, Vice has continued to produce high-quality content, with a particular focus on investigative journalism and documentary filmmaking. The company's reporting on issues like climate change, political corruption, and social justice has won numerous awards and accolades.
As Vice looks to navigate the challenges ahead, it remains to be seen what the future holds for this once-mighty media empire. Will it be able to find a buyer and continue operating, or will it be forced to declare bankruptcy and sell off its assets? Only time will tell.