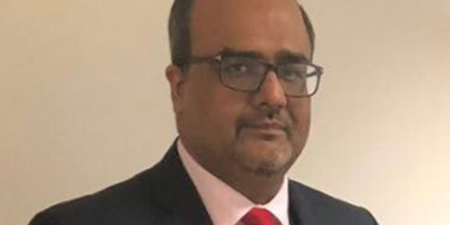 JournalismPakistan.com January 04, 2022


ISLAMABAD—Shahzad Akbar, Advisor to the Prime Minister on Accountability and Interior, has hit back at journalist Mazhar Abbas and made fun of his journalistic ethics.
Their spat on Twitter was regarding the affidavit case where journalist Ansar Abbasi has moved the Islamabad High Court (IHC) to remove a part from the written order. According to the written order, "They (Ansar Abbasi and Aamir Ghouri) were explicitly asked whether they would report and publish the copy of a leaded document in the form of an affidavit if it contained untrue facts intended to influence the outcome of pending judicial proceeding. They answered that they would do so if it was in the public interest because their role was of a mere 'messenger'."
This led to an intense debate on social media, with journalists divided on the veracity of an affidavit before publishing it.
Mazhar Abbas supported Abbasi's right to publish such an affidavit. However, in a tweet, he taunted and asked if now Shehzad Akbar would tell "what is Journalism and where to place the news. Please give me a break."
The prime minister's advisor did not hold back. In an equally taunting tweet in Urdu, he called Mazhar Abbas "sir" and said his experience in publishing unverified news as super lead is much more both in English and Urdu, and then admitted in the court publishing it without verification. "This raises a lot of questions," he told Mazhar and added: "Otherwise you are the king of journalism."
Photo: Twitter (@ShazadAkbar)