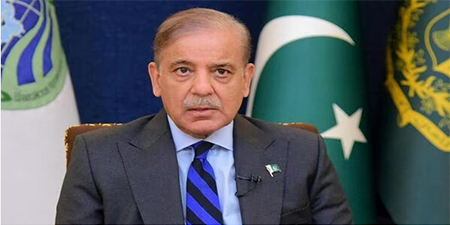 JournalismPakistan.com August 11, 2023


ISLAMABAD—Harshly criticizing the outgoing PDM government for giving advertisements glorifying themselves, veteran journalist Shaheen Sehbai has said these politicians should pay the money for these ads.
In a tweet, he called upon the courts and the coming caretaker governments not to make payments to media outlets for the ads given in the last days of the PDM government. This money, he added, should come from the pockets of the PDM leaders.
He maintained that the Shehbaz Sharif (pictured) government had shamelessly spent public money. "Even dacoits don't throw looted money like this," said Sehbai, who faces a treason case in Pakistan.
He added that every rupee spent on the personal advertisement of these leaders came from the loan Pakistan had secured. Sehbai maintained that by using public money, "media houses have been obliged ."He termed these ads bribery for media coverage in the coming general elections. "There should be redline for this kind of shamelessness…."
Photo: Reuters