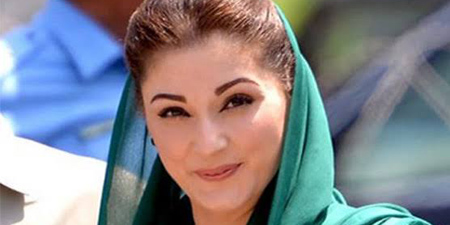 JournalismPakistan.com November 05, 2019


ISLAMABAD — Cartoonist Sabir Nazar finds PML-N leader Maryam Nawaz too pretty for a caricature as he thinks she is going to become the next prime minister of Pakistan.
In a tweet, he expressed his inability to draw a caricature of the leader, granted bail in a graft case.
"Caricature of Maryam Nawaz is difficult as she is very pretty also...but i need to practice now...as she is going to be next PM."
Columnist Mohammad Taqi suggested using the line style of late cartoonist Vai Ell, saying this style was used to draw the caricature of late Prime Minister Benazir Bhutto. "You can always do a Vai Ell-style line/silhouette, which he did for BB."
However, Nazar again expressed his inability to adopt the Vai Ell's style. "YL was master of one liners..sadly i rely on image."
However, other comments were less complimentary as they accused Nazar of flattery.