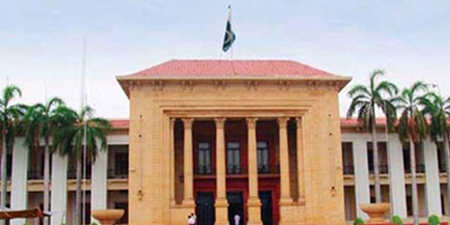 JournalismPakistan.com June 09, 2020


LAHORE—The Punjab Assembly on Thursday passed a resolution to pay tributes to late Prof Waris Mir for his services to journalism and democracy.
Tahir Khalil Sindhu, a member of the Pakistan Muslim League-Nawaz (PML-N) in the provincial assembly moved the resolution, which was supported by all parties except one MPA of the ruling Pakistan Tehreek-Insaf (PTI).
Hamid Mir, senior journalist and son of the Waris Mir in a tweet termed the move a democratic victory and thanked all those who supported the resolution. "Resolution was moved by Tahir Khalil Sindhu and supported by all parties only one PTI member opposed all others PTI members supported it's a victory of democratic forces in Pakistan thanks to all MPAs."
Last week, Punjab Information Minister Fayyaz-ul-Hassan Chauhan in a statement had termed Waris Mir a traitor.
Media and human rights organizations condemned Chauhan's statement while Hamid Mir served a legal notice on the minister.