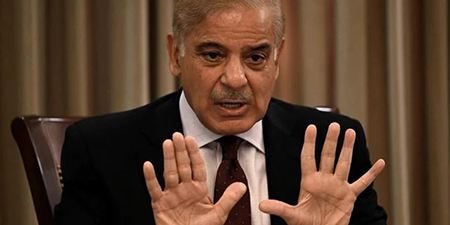 JournalismPakistan.com October 25, 2022


ISLAMABAD—Prime Minister Shehbaz Sharif on Tuesday formed a judicial commission to probe the death of journalist Arshad Sharif.
Sharif was killed in Kenya on Sunday night in what the Kenyan police termed a case of mistaken identity. However, the police version has been questioned.
In a tweet, the prime minister said, "I have decided to form a Judicial Commission to hold an inquiry into the killing of journalist Arshad Sharif in order to determine the facts of the tragic incident in a transparent & conclusive manner."
In a series of tweets, Minister for Information Maryam Aurangzeb said that a high court judge would head the commission. The head of the commission will appoint members from civil society and the media fraternity.