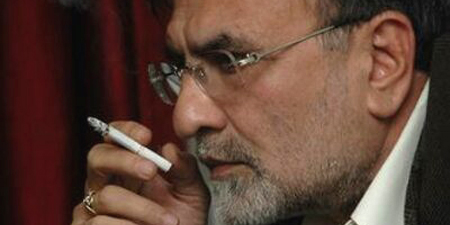 JournalismPakistan.com July 13, 2017


ISLAMABAD: Journalist and analyst Nusrat Javeed has angrily denied a Facebook post attributed to him, in which he is supposedly defending the beleaguered prime minister and saying Nawaz Sharif will have the last laugh in the ongoing Panama case.
In a number of tweets, Nusrat said the lines in the post did not reflect his writing style. "IN the age of fake news, I m forced to take this position. I ONLY write and say things through my column and TV show," he said in one of the tweets.
He made it clear that "whosoever will RT the post wrongly attributed to me will be blocked. Don't ask whether I wrote it or no. I ONLY write for my column."
The post by "We Love Nawaz Sharif, Shahbaz Sharif, and PLMN", seems to suggest that the Panama episode is to bring down the powerful family of the Sharifs. It goes on to add that the family is becoming too powerful for the "umpire" and has no one to rival it come the 2018 general elections. It says the prime minister is in no hurry to end the game started by "others" and he will have the last laugh.
Pointing towards the difficult time for the ruling party and the prime minister, Nusrat tweeted: "Why should I suffer false attribution for their anger and hurt heart?!"
However, when a follower suggested that PML-N is good "at producing fake documents," Nusrat angrily reacted: "So are the rest of social media goons."
Image: Twitter (@javeednusrat)