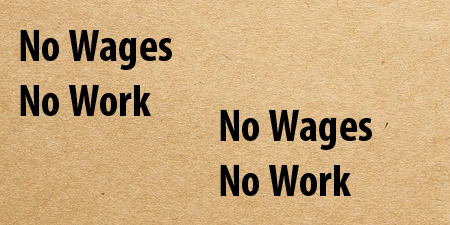 JournalismPakistan.com May 11, 2019


LAHORE – The newsroom staff at Jang Lahore went on a pen-down strike following non-payment of wages.
Reports said that staff at the Urdu daily had been getting their salaries late for the past five to six months.
However, when the management paid no wages last month, the sub-editors and page makers stopped working. It led to talks with the owner Mir Shakil-ur-Rahman, who assured payments in two days. The staff eventually got paid on the third day.
An insider says that now again the staff has gone on a strike after not getting their salaries. He pointed out that most employees were underpaid – a sports sub-editor draws a menial Rs12 a month while journalists with over 25 years of experience get Rs25000-30000 a month.