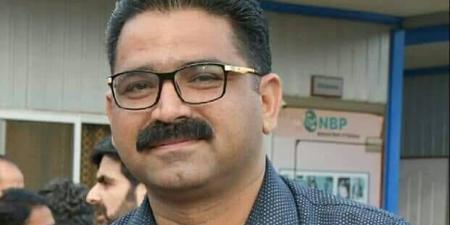 JournalismPakistan.com May 07, 2019


ISLAMABAD - The new body of Rawalpindi Islamabad Union of Journalists (RIUJ) (Afzal Butt Group) in its first meeting has decided to develop coordination with all the associations and reorganize the units in every media house to forward the cause of employees.
The new office-bearers are President Aamir Sajjad Syed (pictured), General Secretary Asif Ali Bhatti, Treasurer Hanif Khan, Vice Presidents Kalbe Ali and Myra Imran, Joint Secretaries Tariq Ali Virk and Muhammad Zia Behrvi.
RIUJ will gather information related to issues faced by various media houses and approach their management to get these problems resolved.
"We have reports about salary cuts as well as delays in the payment of salaries to our colleagues in various media houses, but some organizations have started to clear their dues ahead of Ramazan; therefore we need to collect authentic data first," President Aamir Sajjad said.
It was decided to initiate the membership drive, and the RIUJ office-bearers would visit the news organizations to finalize the names of members.
The RIUJ body lauded the efforts of outgoing office-bearers for highlighting the cause of media workers. It was decided that the protest drive for the rights of workers and freedom of the press would continue.
The body also criticized the information ministry for not resolving the issues of employees in the state-owned news agency APP and expressed solidarity with them.
Photo: Aamir Sajjad Syed (Facebook)