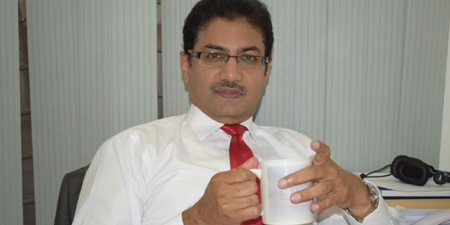 JournalismPakistan.com June 28, 2018


ISLAMABAD - Senior journalist Mohammad Kamran Khan has joined 92 News Television as bureau chief in Islamabad.
Kamran possesses a consolidated journalistic experience of more than 25 years and is equally apt in print and electronic media.
Besides editing some national English and Urdu dailies and working at managerial news positions in the country's prime news channels, he writes periodical columns and articles on divergent issues in daily newspapers and magazines.
Previously, he served as bureau chief at Dunya and NEO TV channels, Express News, PTV World, The News, Daily Times, and Radio Pakistan.
He has hosted talk shows on current affairs.
His appointment is preceded and followed by a series of high-level migration of news managers in prime news channels including Dunya and 92 News.