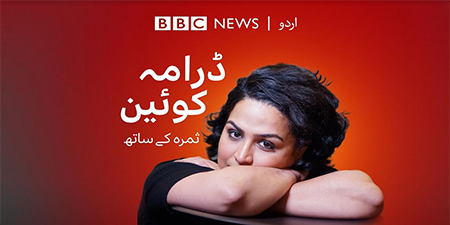 JournalismPakistan.com May 26, 2022 Samrah Fatima



There is this fascinatingly positive thing about human psychology: just knowing that someone is listening to you, that someone is aware of your anguish, or even someone who also probably has gone through, and overcome, a situation like yours – all that helps you believe that this too shall pass. Having someone holding your hand and looking you in the eye makes a lot of pain subside and gives hope and courage.
We all need that someone, no matter how strong we are, but often that someone is nowhere around. And that's what often makes the hardships feel unsurpassable.
A path less taken is often tricky to tread – and I think mine was particularly tiring because the fairness I demanded was not on offer in the society in which I grew up. I was born and raised in a small Indian town in a low-income, conventional family. Looking back at it, I think we all were rather rigidly attached to societal norms to carry forward and preserve that society's traditions and cultures – without realizing the potential struggles of those at the receiving end.
Perhaps this is true for many societies, but those in South Asia have especially strong demands where it comes to people's conforming with norms and expectations. No matter in what role – that of a mother, father, husband, wife, brother, sister, child, or even a friend – you are taught to be resilient and accommodating rather than complaining, no matter how high the cost of that accommodating may be. Self-suffering and self-sacrificing is the default way of showing love and care. Those fussing about it or questioning it are seen as what is now termed a "drama queen."
"Drama queen" was what I was called a zillion times – for "creating a fuss." What was it that I wanted for which I had to struggle with such emotional challenges and pain? I wanted to be myself. I wanted more "fairness" in my life. Was that a lot to want?
We need to understand the root causes of anguish and hidden depression that many of us silently deal with every day. The struggle between trying to be yourself and the fear of failing your loved ones while doing so. Drama Queen is about helping make those fears go away by listening to each other and starting by simply asking, 'are you okay?'. It's about opening up without the fear of being judged.
My podcast series, Drama Queen, is about accepting the intensity of invisible struggles within families and the shocking realization that, unknowingly, we could be turning into a source of anguish and pain to our loved ones, that we ourselves could be the "culprit." I see this shock as therapeutic, an initial step towards a positive change. This podcast is about taking the first step towards becoming that someone in each other's lives – who listens and holds a hand.
In the focus of Drama Queen are people who want to be themselves. I invite the listener to join me in hearing them out – and thus help change this practice of being unfairly hard on oneself. When societal standards and relationship norms become a source of unfairness, when they lead to anguish and suffering, we must take a moment and re-think our approach.
In each episode, I talk to men and women who refuse to keep to themselves their dealings with their challenges: struggling at being a mother at any age; the pressures, the responsibilities, and the loneliness that are brought into men's lives through the concepts of masculinity, conventional
in Asian societies; being a professional woman vs. a "good homemaker"; enduring an abusive marriage vs. bearing the stigma of being a woman divorcee; or the challenges of nurturing a child free of gender stereotypes.
The first series of Drama Queen is the beginning of a journey and I am already thinking about future episodes, taking inspiration from the response of our audience. "I hear you," I want to say again to my audiences in Hindi and Urdu and continue listening to their stories. As their messages keep coming in, I am so moved that so many say they are driving strength from our conversations to fight their battles against the expectations and pressures that affect their wellbeing and sanity.
While writing the lyrics to the original Drama Queen the soundtrack, I was looking for words to invite to conversation someone struggling to be themselves, forge their way amidst their societal obligations, and those indifferent towards others' struggles. To suggest that trying out a different approach can pleasantly surprise them. That's how the theme song came about. Nazrein mila ke dekhein. Let's look in the eye.
Judging by all the responses we are getting, it turned out to be a good start.
(The "Drama Queen" series is available in Hindi via BBC News Hindi and Urdu via BBC News Urdu, Spotify and Apple, and other audio streaming platforms).
Photo: BBC