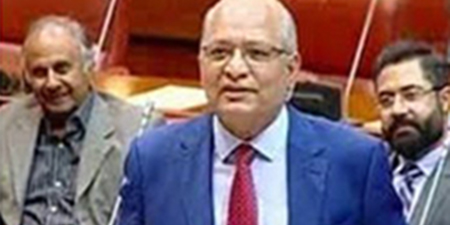 JournalismPakistan.com May 27, 2021


ISLAMABAD—The British media regulator Ofcom has ruled in favor of the Pakistani Parliamentarian Senator Mushahidullah Khan (late) in a defamation suit against Dunya News.
Mushahidullah Khan had filed a defamation suit against the channel in the UK. He claimed Khawar Ghumman, a Dunya News analyst, made false allegations against him in an aired program on June 24, 2020.
The analyst accused the senator of misusing PIA funds for personal living and medical treatment in London.
Khan had asked for solid shreds of evidence, stating he was ready to face punishment if the allegations against him were proven true. Moreover, he had informed Ofcom that Ghumman supported the PTI government and defamed him through his baseless claims for his vested interests.
However, Dunya News, in its defense, said the program aired after a press conference by the federal aviation minister. He highlighted various issues, including issuing fake licenses to pilots and political appointments in the PIA by the previous government.
According to Dunya, there were plenty of articles available on the internet in this regard. When asked by Ofcom to present evidence, Dunya News could not do so.
In an interesting turn, the Dunya News legal team also tried to disown Ghumman before the UK regulator. It said he was only a guest on the TV show and had nothing to do with Dunya News' policies. However, Khan's lawyers informed Ofcom with evidence that Ghumman was the Islamabad bureau chief of Dunya News.
The British regulator, in its ruling, found Dunya News guilty of character assassination of the late parliamentarian by relying on false news. "The broadcaster [Dunya News] did not take reasonable care to satisfy itself that material facts had not been presented, disregarded or omitted in a way that resulted in unfairness to Mr Khan," the Ofcom declared.
Khan passed away in February this year.