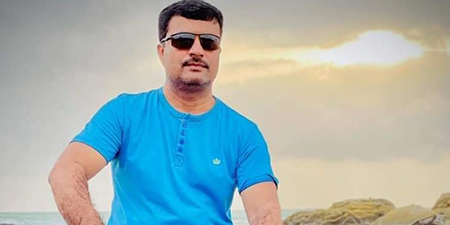 JournalismPakistan.com October 11, 2021


QUETTA—A local journalist was killed in a bomb explosion in Balochistan's Hub area, bordering Karachi, on Sunday night.
Shahid Zehri, 35, associated with Metro 1 News TV channel, was traveling in a car in Hub when reportedly attacked with a homemade bomb. The journalist, who sustained critical wounds, was initially taken to Hub Civil Hospital and subsequently brought to the Dr. Ruth Pfau Civil Hospital Karachi, where he was pronounced dead.
According to CCTV footage of the incident, an explosion took place on the roadside near Zehri's moving car as soon as it made a U-turn on a busy road.
Chief Minister Balochistan, Jam Kamal Khan, strongly condemned the incident. He has directed the police to submit a report in this regard. Similarly, Governor Balochistan, Syed Zahoor Ahmed Agha, stated that the culprits involved in the terrorist act would be brought to justice.
PFUJ President Shahzada Zulfiqar and Secretary-General Nasir Zaidi condemned this targeted killing. "It is criminal negligence by police and security forces," they said while calling for immediate arrest of culprits. PFUJ leadership further urged the provincial and federal authorities to deal with anti-media elements that commit crimes against journalists strictly.
Balochistan Union of Journalists (BUJ) also condemned the incident and demanded the government arrest the blast perpetrators. In a statement issued on Sunday night, the BUJ said the government has failed to protect the lives of journalists in Balochistan.
The banned Balochistan Liberation Army (BLA) claimed responsibility for the attack.
Photo courtesy: @AbdullahZehri