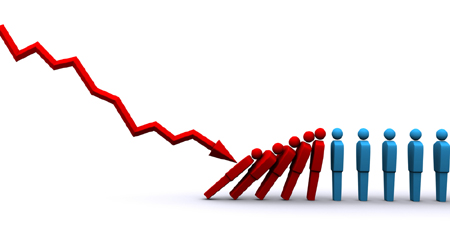 JournalismPakistan.com December 15, 2018


ISLAMABAD – Jang Group, Pakistan's largest media house, has reportedly laid off hundreds of employees with reports of at least two of its publications being closed down.
The group's evening newspapers – Awam and Daily News were among the papers said to have been shut down with the closure of a few other publications also on the cards, among them weekly Mag.
A source in Lahore said that as many as 128 staffers were dismissed from Jang, while the strength at the paper's Karachi center was cut down by almost 50 percent. In Peshawar too, the group sacked many workers.
Shamim Shahid, the Peshawar-based Senior Vice President of Pakistan Federal Union of Journalists (PFUJ) condemned the retrenchments by Jang in the provincial capital.
He called for urgent intervention by the federal and provincial governments, demanding immediate reinstatement of all employees.
Salaries at the group's popular television channel Geo have been delayed for several months that has led to protests by journalists unions.
Many other news organizations in Pakistan have cut jobs and continue to delay paying staff wages.
The layoffs by media houses picked up pace since the PTI government came to power more than three months ago.
The news organizations claim the government owes them billions in advertising bills that has left them in deep financial crisis.
Although the government says it is releasing a part of the outstanding money, the media houses say they see no sign of that happening.
Mistrust is evident between the government, news organizations, and the employees.
The journalist union leaders suspect foul play and wonder how could the media houses that made tons of money through advertising in the run-up to the general elections become cash-strapped so soon after the polls.
Photo courtesy: www.workitdaily.com