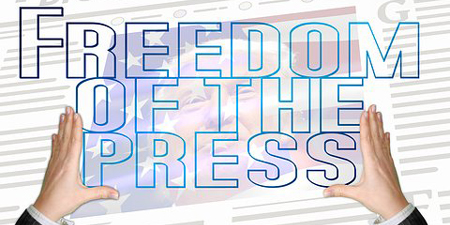 JournalismPakistan.com December 24, 2019


Despite a notable drop in the number of journalist killings, the global press freedom crisis deepened in 2019 as governments increasingly turned to legal harassment, smear campaigns and online attacks to pressure independent media and journalists into silence.
The International Press Institute (IPI)'s global coverage of media freedom this year showed a rise in the abuse of new and existing laws to threaten, harass and jail journalists, as well as the increasing use of populist rhetoric designed to undermine journalism and discredit independent journalists.
"2019 has seen a clear drop in the number of journalists killed to the lowest level in 20 years, even as impunity remains a major challenge", IPI Executive Director Barbara Trionfi said.
"We certainly welcome this development. However, we fear it may be a direct consequence of increased authoritarian tendencies in many countries, where alternative means of silencing the press, such as twisting the law to harass and jail critical journalists while smearing independent media, have been adopted to shield political leaders from scrutiny and criticism."— IPI