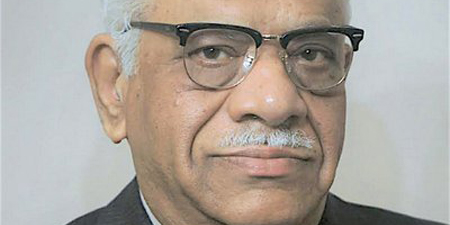 JournalismPakistan.com August 11, 2018


ISLAMABAD – Shaheen Sehbai, former Group Editor of The News said on Saturday that analysis of Geo News heavyweights was badly rejected by the people and that they owed an apology to viewers.
In a tweet, he pointed out that the narrative of the analysts Imtiaz Alam, Salim Safi, Hafiz Niazi, Iftikhar Ahmad, Najam Sethi and Muneeb Farooq was rejected by Khyber Pakhtunkhwa and Pakistan.
The veteran journalist said that if these analysts have honor, they should concede they failed, say sorry and stop nitpicking. He also thought that Geo owner Mir Shakeel ur Rahman should also apologize.
"GEO BIGS BEATEN: Narrative of Geo Heavyweights Imtiaz Alam, Salim Safi, Hafiz Niazi, Iftikhar Fitna, Sethi/Muneeb was badly rejected by KPK/Pakistan. If they hv Honor they shud Concede they Failed, Say sorry n stop nitpicking. MSR shld also APOLOGISE, though change is visible. MONEY!."
Sehbai later admitted that he had forgotten to add the name of Talat Hussain to this list of failed analysts after a tweeter pointed this out. "Admit my mistake. Pl add his name and maybe more," Sehbai tweeted.
All of the senior analysts on Geo had wrongly predicted that the Pakistan Tehreek-in-Insaaf was unlikely to win in Khyber Pakhtunkhwa.
Photo: Twitter (@SSEHBAI1)