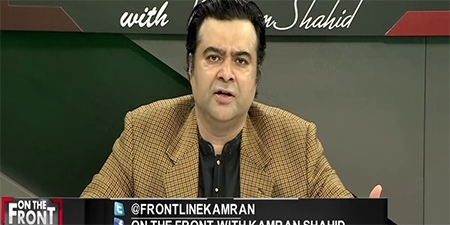 JournalismPakistan.com November 10, 2022


ISLAMABAD—Dunya News anchor Kamran Shahid deleted a video broadcast in his show "On the Front with Kamran Shahid" including gruesome photographs of Arshad Sharif's body based on the postmortem report.
He claimed that the killers brutally tortured Sharif before shooting him dead in Kenya.
Shahid drew criticism for showing the photos.
Earlier, Sharif's widow Javeria Siddiqui requested not to share pictures of the body parts as it would hurt the family's sentiments.
Shahid said in a tweet later: "deleted video of my show that shows the pics of the hands of late Arshad Shareef in the respect of the family — intention is only to pressurise this Govt to tell the truth about his brutal murder— issue the post mortem report and find the killers!"