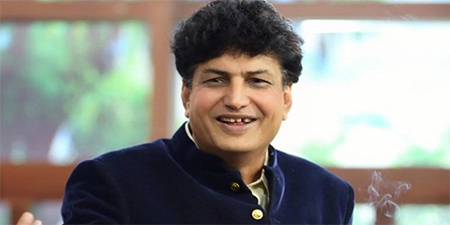 JournalismPakistan.com August 03, 2021


ISLAMABAD—Dawn newspaper has called upon the media industry to boycott Khalilur Rehman Qamar over his insensitive comments on the murder case of Noor Muqadam.
The article—Will the media industry finally boycott Khalilur Rehman over his insensitive comments on Noor's murder? —posted on Dawn's website on Tuesday said the latest insensitive rant on social media was about Noor Mukadam.
"To put his words as tactfully as possible, he questioned the timing of Noor's horrendous murder—one that has shaken society to its core — and linked it to the 'dwindling narrative of feminists.'
Though the paper has been shocked by "such a crass message" with no regard to the deceased's family, it said now it is time for the media industry to speak up.
"The question is, can and should your posts calling for justice for Noor Mukadam and other victims of gender-based violence be taken seriously when you continue to work with a man like Qamar and stay silent in the face of his vicious attacks on women? The short answer— no. You don't get to make empty calls for justice when you can't stand up to a bully who publicly attacks women."
The article also questioned the celebrities who have not called out Qamar for his misogynistic views. "You can post about violence against women and make emotional calls to hang all the rapists and murderers you want, but at the end of the day, when you don't call out the toxicity and vile nature of a man standing next to you, do your impassioned pleas for justice even count?"
Photo courtesy: Dawn