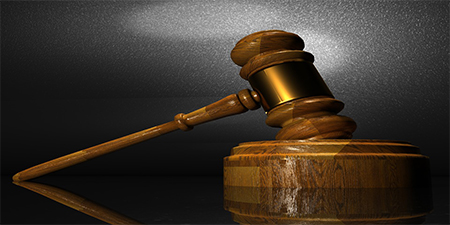 JournalismPakistan.com August 28, 2021


SRINAGAR—A high court in Indian Occupied Jammu and Kashmir in its ruling stated that no shackles can be placed on freedom of the press by registering FIR against a reporter, KMS reported.
The court said that registration of an FIR against a journalist is an attack on press freedom and abuse of power by police.
The court observed this while quashing the FIR lodged by police against a journalist, Asif Iqbal Naik.
Naik had filed a petition through Advocate Faheem Showkat Bhat, seeking quashing of an FIR registered against him under Section 561-A CrPc in 2018 at Police Station Kishtwar for a story he had filed.
The court in its judgment observed that the mode and manner in which the impugned FIR has been lodged reflects the mala fide intent on the part of respondents as the respondents could have given their version by similar mode but they chose the unique method of silencing the journalist and it is undoubtedly an attack on the freedom of the press.
The court of Justice Rajnesh Oswal after hearing the arguments from petitioner's counsel Faheem Showkat Bhat and Advocate General Sunil Malhotra said that the press is often referred to as the fourth pillar of democracy and freedom of the press is vital for the functioning of any democratic country like India.
"No fetters can be placed on the freedom of press by registering the FIR against a reporter, who was performing his professional duty by publishing a news item on the basis of information obtained by him from an identifiable source."
Pertinently, an FIR was lodged against journalist Asif Iqbal Naik who works for Early Times at Police Station Kishtwar after he filed a story about a man who had been tortured by police inside a police station.
After the court verdict, journalist Asif Iqbal Naik told the media that he had simply demanded action against the officer for misusing his power and maligning the profession of journalism.
"Journalism is not a crime and journalists should not be treated as criminals. This case is classical example for those officers who abuse their power to settle scores," Naik said.