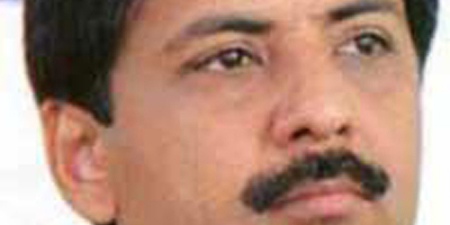 JournalismPakistan.com December 31, 2018


LAHORE – Muhammad Arshad Ansari (pictured) and Zahid Abid of rival panels have been elected the president and general-secretary of Lahore Press Club.
In elections held on Sunday, Ansari of Journalist Panel polled 1246 votes to defeat Muhammad Shahbaz Mian who got 804 votes.
Abid of Progressive Panel secured 884 votes to beat his toughest rival Shahzad Hussain Butt (762) and claim the position of general-secretary. Others in the run were Shadab Riaz (237), and Shafiq Awan (117).
The Progressive Panel could win only one of the main seats, all of the rest went to the Journalist Panel.
Zulfiqar Ali Metho took the slot of senior vice president with 1292 votes versus Muhammad Rehman Bhuta (703) while Nasira Atiq claimed the slot of vice president polling 1133 votes against Syed Jawad Rizvi's 841.
Hafiz Faiz Ahmed got elected as the joint secretary securing 1107 votes beating Naveed Alam (859).
Salik Nawaz took the position of finance secretary with 1053 votes, his opposite number Zaheer Ahmed Babar having 977.
The members of the governing body elected were Imran Shaikh (902), Ahmed Raza (875), M. Shahid Chaudhry (797), Rana Tahir (763), Hassan Taimur (728), Muhammad Husnain Chaudhry (709), Gul Nawaz Ahmed (704), Qasim Raza (699), Fatima Mukhtar Bhatti (688).