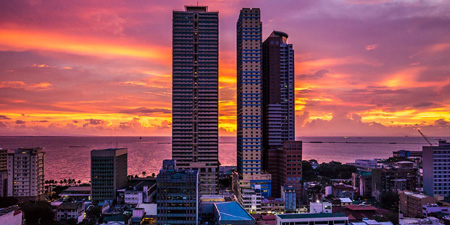 JournalismPakistan.com August 09, 2019


BANGKOK – An American journalist working in the Philippines was shot and critically wounded on August 6 while retrieving his daughter from school in the northern province of Ifugao, according to his outlet and other press reports.
The Committee to Protect Journalists has condemned the brazen attack and called on authorities to identify the assailants and swiftly bring them to justice.
Brandon Lee, a reporter with the Northern Dispatch, or Nordis, a weekly English language newspaper and website covering the local region, was shot by unidentified assailants at around 6 p.m. in front of his house in the town of Lagwe, the reports said.
The reporter sustained serious gunshot wounds to the face, neck, and back, and was still conscious when taken to the Lagwe hospital, the reports said. Lee was later transferred to Bayombong town's Baguio General Hospital, where the reports said he was in critical condition.
Sherwin De Vera, Nordis' managing editor, told CPJ by email that Lee survived three cardiac arrests during surgery and that the extent of injuries he sustained to his spine was still unknown. De Vera said as of today he has no feeling below his abdomen.
Police Brigadier General Israel Ephraim Dickson, regional director of the Police Regional Office for Cordillera, said a special investigation task group had been created to solve the crime and apprehend the perpetrators, according to news reports.
Dickson did not name any suspects or speculate on possible motives in the reports. CPJ's calls to the regional police office requesting comment were not picked up.
"Authorities should leave no stone unturned in identifying and apprehending the perpetrators behind the shooting of journalist Brendan Lee," said Shawn Crispin, CPJ's senior Southeast Asia representative. "Until President Rodrigo Duterte shows he is serious about protecting journalists, all the talk of investigations will come to nothing and violent attacks on the press will continue."
De Vera told CPJ that Lee's reporting often focuses on community issues, including government and corporate projects such as dams and mining that threaten local control over ancestral lands. The editor said Lee faced "constant surveillance and harassment by the military" and that an hour before the attack he had text-messaged a local nun that he was being followed by the military while driving.
Nordis said in a statement related to Lee's shooting that its reporters were "under attack" and "singled out by the state" for their reporting on issues ranging from land-grabbing to rights violations to corruption, and that they had been branded as communist sympathizers, a politically charged accusation known as "red-tagging" in the Philippines.
A Time report said Lee also worked as an activist with local groups in the area, including the Ifugao Peasant Movement and Cordillera Human Rights Alliance. The Guardian reported that Lee had been tagged as an "enemy of the state" over social media before the attack.
The National Union of Journalists of the Philippines, a local press group, said in a statement posted on its Facebook page that the national intelligence agency had red-tagged Lee in 2015, claiming he was a member of the New People's Army, the armed wing of the outlawed Communist Party of the Philippines. The Philippine Inquirer newspaper reported that the military also accused Lee and other activists of supporting the communist rebel group the same year. — A CPJ News Alert