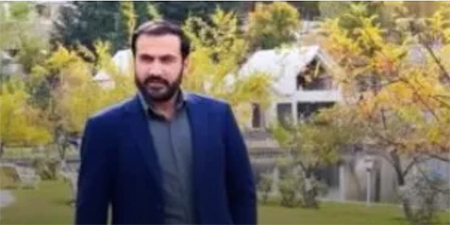 JournalismPakistan.com October 11, 2022


ISLAMABAD—Armed men attempted to abduct the CEO of Ibex Media Network (IMN), Aly Mujeeb, late on Friday.
The incident occurred at about 10.45 pm in the parking area of the IMN office at Zulfiqar Abad Jutial, Gilgit. Mujeeb was about to get into his car when three armed men showed up in the parking area.
One of the armed men put Mujeeb at gunpoint, ordering him to keep quiet or else he would shoot him. Another man tried to enter the car from the other door. However, a scuffle resulted in an accidental gunshot being fired. It prevented the second man from entering the vehicle.
Mujeeb was able to snatch the pistol from the person aiming at him. On being disarmed, the perpetrators fled on a motorbike.
Senior journalists Imtiaz Ali Taj and Shabbir Mir and PPP Gilgit-Baltistan condemned the cowardly act and expected police to unearth the elements behind this heinous crime.
The incident has raised questions over the safety of media professionals working in Gilgit Baltistan.