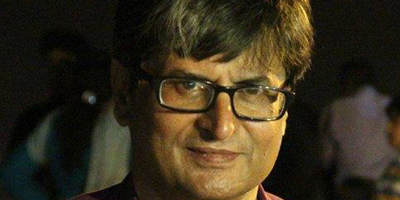 JournalismPakistan.com January 05, 2016


ISLAMABAD: True to reputation Journalist Panel swept Monday's National Press Club elections marred by rowdyism and takeover of a polling station by members of rival Jago Panel.
Polling at one of the two stations remained suspended for nearly three hours after slogan-chanting Jago supporters stormed it alleging fake votes were cast and objecting to the voters' list. They broke tables and chairs, their misconduct putting the entire local journalist fraternity to shame. Never before were such unruly scenes witnessed in press club polls.
However, the election committee headed by Nasir Zaidi made up for lost time by extending the polling beyond the scheduled 8.30pm close and switching to the other station. Many press club members were unable to cast their votes because of the chaos. Out of 3373 total voters, 1630 votes were polled.
Shakeel Anjum (pictured) became the new president with 787 votes defeating Ataur Rehman Tahir (352) and Abdul Qayum Siddiqui representing Jago (248).
Imran Yaqub Dhilon polled 823 votes to emerge as the new secretary routing Matiullah Jan (420).
Others elected were: Vice presidents: Naveed Akbar (862), Asif Bhatti (835), Ibrahim Kumbhar (661) and Nazia Tohid Mustafa (705, woman's seat).
Finance Secretary: M. Ishaque Chaudhry
Joint Secretaries: Malik Iqbal (880), Mohsin Ijaz (814), Amanullah Khan (793) and Shakila Jalil (739, women's seat).
Meanwhile, the election committee was to announce the successful members of the governing body on Tuesday.