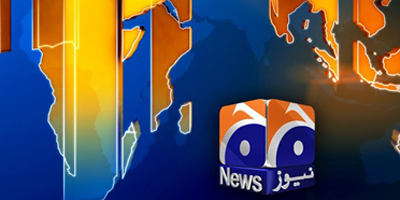 JournalismPakistan.com April 24, 2014
ISLAMABAD: Top daily Dawn Thursday termed Geo Television's coverage following the attack on its presenter Hamid Mir as "wildly emotional, over-the-top and accusatory."
In an editorial titled 'ISI and media infighting' the paper said the coverage was clearly misguided and far from the best practices of a responsible media. However, it also pointed out that the army seeking to shut down the country's largest media house because of allegations against ISI chief Gen Zahirul Islam was a step too far and ought to unite the media and the public against this step.
It said that "cloaked in indignation, outrage and outright fury at the allegedly scurrilous coverage of the ISI, the army's move and the government's acquiescence - is deeply troubling because it takes aim at the existence of an independent and free media."
The paper regretted that there seemed to be little or no concern about Hamid Mir and who may have been behind the attack.
"The ISI and the army leadership may be rightly aggrieved, but seeking the cancellation of a media group's TV license is also a hostile move that can have a chilling effect on the media far beyond just the Jang Group - even if PEMRA in the end only slaps the group with a fine.
Drawing attention towards point, the paper said a sad spectacle was playing out in the midst of the clash between the state and the media: the media at war with itself.
"With several media groups falling over themselves to denounce each other while simultaneously swearing fealty to the ISI and the army, the core journalistic mission of informing the public and holding the state to account has all but been forgotten.
It said it was time for the representative bodies of print and electronic media to get together and lay down the rules of ethical journalism.