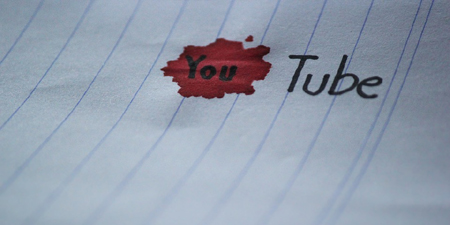 JournalismPakistan.com April 04, 2018


SAN BRUNO, Calif. - A woman opened fire with a handgun at YouTube's headquarters near San Francisco on Tuesday, wounding three people before shooting herself dead as employees of the Silicon Valley tech company fled into the surrounding streets, authorities said.
Police did not identify the suspect or say what might have motivated the shooting rampage at YouTube, a video-sharing service owned by Alphabet Inc's Google.
But MSNBC reported that investigators believe a woman in her 30s approached an outdoor patio and dining courtyard on the campus around lunchtime and began to fire before entering the building.
Senior law enforcement officials believe the shooting stemmed from a domestic dispute, MSNBC and other media reported. A U.S. government security official told Reuters there was no known connection to terrorism.
A YouTube product manager, Todd Sherman, described on Twitter hearing people running, first thinking it was an earthquake before he was told that a person had a gun.
"At that point every new person I saw was a potential shooter. Someone else said that the person shot out the back doors and then shot themselves," Sherman said in a tweet.
"I looked down and saw blood drips on the floor and stairs. Peaked around for threats and then we headed downstairs and out the front," Sherman said.
The shooting was the latest in a string of mass killings carried out in the United States in recent years. Most recently, the massacre of 17 people at a Florida high school has led to calls for tighter restrictions on gun ownership.
In a recording of a 911 call posted online by the Los Angeles Times, a dispatcher can be heard saying: "Shooter. Another party said they spotted someone with a gun. Suspect came from the back patio ... Again we have a report of a subject with a gun. They heard seven or eight shots being fired."
Dozens of emergency vehicles quickly converged on the YouTube campus, and police could be seen on televised aerial video systematically frisking several employees leaving the area with their hands raised.
One of the victims, a 36-year-old man, was listed in critical condition at San Francisco General Hospital. A 32-year-old woman was listed in serious condition and a 27-year-old woman in fair condition. Authorities did not release names of the victims. - Reuters